Finding gifts for a birthday or special occasion can be tough. I always find it helpful to focus on one of their interests, and what better interest is there than animals! If your friend or family member has a pet, why not focus on this for your next gift? Whether it's a dog, cat or turtle, their pet is most likely very special in their life. They will love a gift that features their animal friend.
Since we adopted Monty we have received a lot of dog-themed gifts and I love it! Custom paintings, cushions, dog toys and tasty treats – it has all been very much appreciated.
So without further ado, here is my ultimate gift guide for pet lovers!
For the artsy friend
Custom pet illustrations are more popular than ever, and I can definitely see why. It's a great thing to have a drawing of your pet and hang it up somewhere around the house. We got a hand-painted illustration from Monty for Christmas and we love it – it's on our mantelpiece!
If you're looking to get a custom illustration made of a pet, have a look at Vector Pets. They do amazing hand-drawn custom animal illustration in either a detailed or cartoon style. You can even have up to 8 animals in one photo, if your gift-receiver has a big family of pets! I'm sure it makes a really special gift for your animal-loving friend or family member! Something they will treasure forever.
For the foodie friend
Do you have to find a gift for someone who loves to cook or bake? They probably always receive a cookbook on their birthday. If you want to do something a bit special but still keep within the theme, I have an idea for you! Homemade dog/cat treats are all the rage right now. It's usually healthier for your pet and they are a lot of fun to make.
You can gift your friend cookie cutters in the shape of a dog bone, paws or a cat face. They also do these in ice cube trays so they can make ice-cream based treats for a cooling treat. How fun! If you really want to get creative, you can put together a basket with some ingredients like peanut butter, flour and pumpkin puree so they can start straight away!
For the cuddly friend
It is scientifically proven that cuddling a pet is good for your health. Cuddling an animal (usually a cat or dog) releases oxytocin, a calming and soothing chemical. It also strengthens the bond between a human and their animal. So a gift that means your friend/family member can cuddle their pet is fun ánd healthy!
You can get personalised pet blankets, baskets and cuddly toys for animals to snuggle up to. Whether your friends' pet is allowed on the sofa or not, keeping animals snug and cosy is what most pet-owners want. Monty loves to lie on a blanket and he really snuggles himself into it, we often share a blanket and have a little cuddle! A personalised blanket would be a very handy gift, as well as stylish.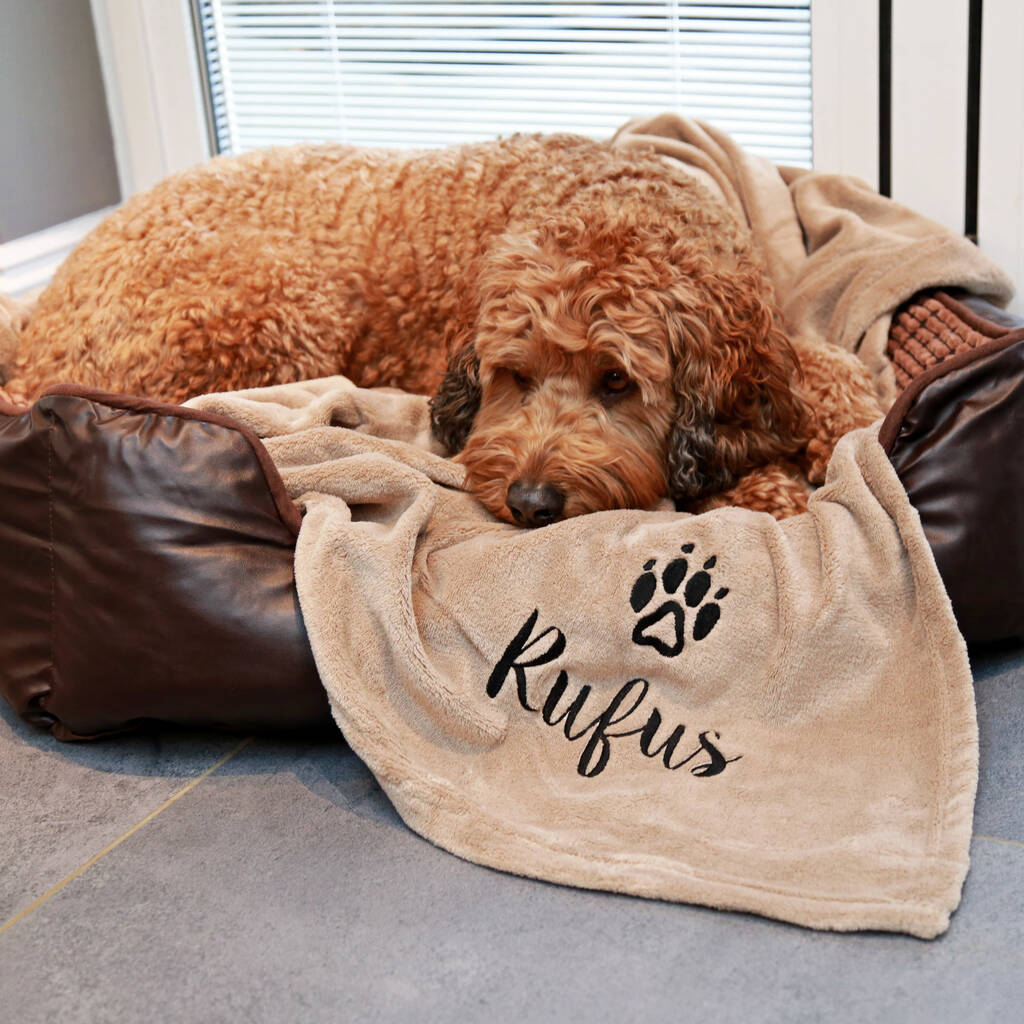 For the reading friend
If you're gifting to someone who loves to read, a book about their pet is a great gift idea. I personally love reading about dog behaviour as well as typical Jack Russell characteristics. There are plenty of books out there that focus on the behaviour of dogs, cats and even other animals.
You can also make a really fun gift by finding a personalised story book about you friends' pet. This means the pet becomes the main character in the story! It often includes an exiting adventure or saving the world. Especially fun for those who have children, as they can read a bedtime story with their own furry friend in it.
For your friend who doesn't have a pet
Do you have someone in your life who is desperate to get a type of pet, but can't? Get them a soft toy of the particular animal so they can pretend. Sausage dogs, cats and even llama's – you can get soft toys in all types. It's a fun gift that might have more meaning than you think. They can snuggle up with them on the sofa witout all the responsibilities of becoming an actual pet-parent!
These are my top gifts for the pet lover in your life. It doesn't matter if they have a dog cat, hamster or stick insect – everyone loves their pets! Which gift would you like to receive the most?